CHECK AVAILABILITY & BOOK ONLINE
Formal dining & panoramic views in the heart of Bournemouth
To make a booking in our first-floor restaurant please use our online booking app or call us on 01202 203 610.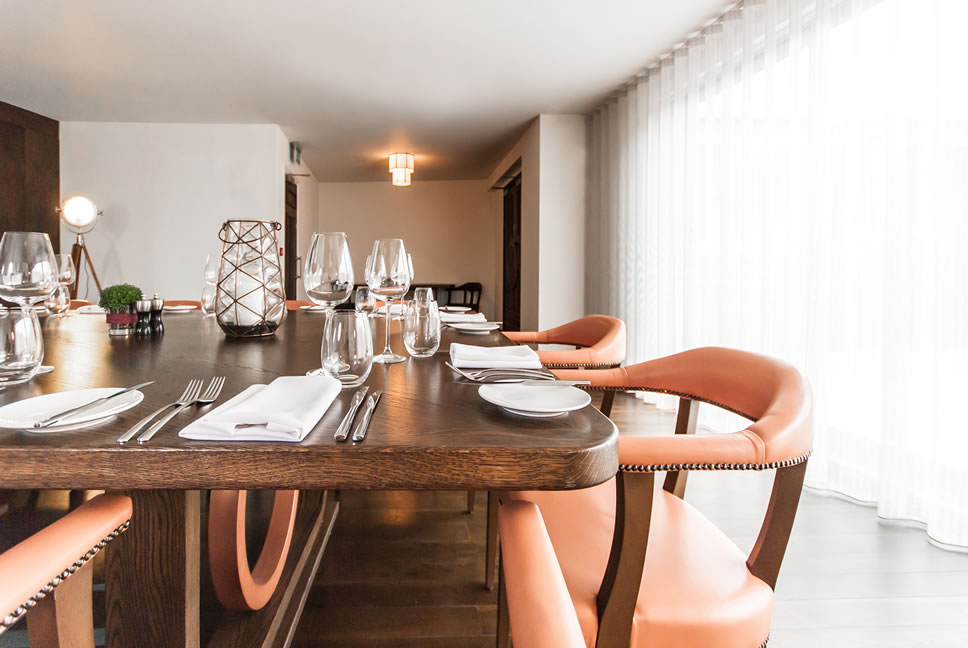 OUR BOOKING T&C's
Please click the button below to view our full booking T&C's, including our cancellation policy.
view our T&C's
Our Restaurant Booking T&C's
NEO Restaurant's cancellation policy is three hours. All cancellations must be submitted in writing, by email. Cancellations by other means cannot be accepted. Any cancellation within these three hours, or in the case of a no show, will incur a charge of £20 per person to the card provided. For parties of 10 of more, we will require final numbers and a £10 per person deposit for this amount, 3 days prior to your event. Any cancellations less than 3 days prior, will incur in the loss of your deposit. When a pre order has been made, any cancellations within 24 hours will incur a charge for the full cost of the ordered meal/s. Please inform us of any allergies or dietary requirements when pre ordering meals, otherwise we cannot guarantee the chosen dish will be suitable, and you may be charged the full cost of a replacement meal in addition to the meal pre ordered. Card details are required as a security against loss of business due to customers failing to honour their booking. Nothing will be charged to your card unless you fail to give the required hours' notice of a cancellation. We request that you notify us of any changes to the numbers in your party. Failure to do so may result in a cover charge of £20 per person.
For any special occasion (Valentine's Day, Mother's Day, Easter Sunday, Christmas Day, New Years Eve), we do require a non-refundable, non-transferable deposit of £25 per person at the time of booking. On the above specified dates, the cancellation policy is 14 days at our discretion.
Your card details are securely held by our PCI Compliant Payment Gateway. NEO Reservations 01202 203 610 or reservations@neorestaurant.co.uk